Our company
The processing of grain to create pregelatinising flours and other treated cereal products has always been one of our company's core competencies. But we have not stood still, and have continuously developed these methods. We are particularly proud of the last 40 years: the one-time manufacturer of pregelatinising flours for technical additives and milk replacers has now become the highly-qualified supplier and partner to the food industry, particularly in the fields of flour improvers and baby nutrition.
Interquell cereals food processing plant is located in Großaitingen, 15 kilometres to the south-west of Augsburg on the Lechfeld Plain in a traditional cereal-growing region of Bavarian Swabia. Or as we prefer to say, Interquell cereals is located in the home of healthy food. 
The company has been owned by the Müller family since the day it was established, and is currently run by Managing Director, Georg Müller.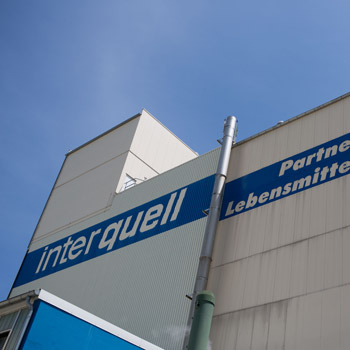 Facts 2015
Employees: 60
Production output: 20.000.000 kg
Power consumption: 32.000.000 kWh